Hello WACAC friends!  Our final preparations are under way for the NACAC San Diego conference and we are SO excited to see that nearly 7000 folks have already registered!  Regular registration ends on August 25th, so get online today to complete your registration if you haven't already done so.  The conference is going to be the largest in NACAC history and we are thrilled to say that we have more public school counselors attending than ever before.  A special thank you to all the colleges that have sponsored public school counselors to attend the event…we are grateful for your commitment to help fund the participation of our colleagues.
The large conference means that we'll need lots of volunteers to help with registration, hospitality, and session scanning.  Please consider volunteering an hour or so of your time to assist others (you'll get to wear a cool lifeguard shirt and sailor hat!)  To volunteer, just click here and choose the date and time that work best for you.
We're looking forward to seeing you all soon!
The Local Advisory Committee
To Register for the Conference, click here (Registration Rate Increases 8/25/15)
Conference Details, click here
To Join WACAC Wanderers 5K Team, click here.
To Learn about Housing Options, click here (To book, you must be registered for conference.)
To Follow the NACAC 2015 Blog, click here
Check out this exciting promo video.
The Local Advisory Committee is made up of 6 sub-committees.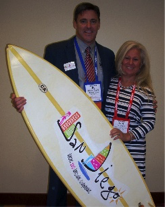 Local Arrangements Committee Co-Chairs
Terri Devine and Ed Devine
tdevine@francisparker.org  –  devinee@lafayette.edu
(858) 569-4598
Logistical Arrangements Committee Co-Chairs
Nicholle Wyatt, nwyatt@aolp.org The Academy of Our Lady of Peace
Peggy Hock, Ph.D., PHock@saintlawrence.org  Saint Lawrence Academy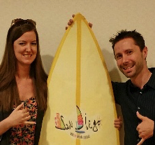 College Tour Committee Co-Chairs
Shannon Hutchinson, ShannonHutchinson@pointloma.edu Point Loma Nazarene University
Jim Bonner, jbonner@collegeboard.org College Board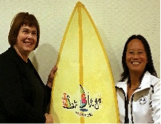 Counselor Preview Day Committee Co-Chairs